---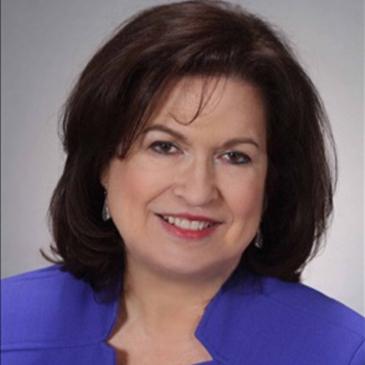 Rita Ros-Planas, ESQ.
Attorney Rita Ros-Planas has been practicing law full time since 1985 and is committed to protecting the rights and interests of individuals facing family law, personal injury and criminal legal disputes. She provides personalized service, focused on achieving desired results for every client. From your initial consultation, she will take the time to understand your unique position, including your long-term goals and objectives. She works collaboratively with clients to devise legal solutions that suit your time and budget constraints, while also protecting your rights.
With her extensive record as a public defender and attorney in the Virginia Beach, Norfolk and Chesapeake areas, she is familiar with the judges, knows the court system, and knows how to use that experience to the advantage of every client. In addition to her experience in law, she holds a Master's of Science in Psychology, allowing her to understand and work with psychologists and social workers who may become involved in family law or criminal matters. Since 1989, Ms. Ros-Planas has been a mediator, working with individual clients and their families to effectively develop lasting solutions to family legal disputes.
Ms. Ros-Planas is originally from Cuba and is fluent in Spanish, her native language. She can assist the Hispanic community in all of their legal matters.
AREAS OF PRACTICE
Family Law, Divorce, Custody & Visitation, Separation & Property Agreements, Prenuptial Agreements, Marital Agreements, Child & Spousal Support, Equitable Distribution, Criminal Defense, Traffic Violations, DUI/DWI, Personal Injury/Auto Accidents, Mediation
Education
William & Mary Law School, Williamsburg, VA, Doctor of Jurisprudence 1985

Old Dominion University, Norfolk, VA, Master of Science 1980

Old Dominion University, Norfolk, VA, Bachelor of Science 1978

Old Dominion University, Norfolk, VA, Bachelor of Art 1982
LEGAL SPECIALTIES
Mediation

Guardian Ad Litem ("GAL")
---
LANGUAGES
HONORS, AWARDS, & ADDITIONAL ACCOMPLISHMENTS
Teaching Assistantship, Old Dominion University, Psychology Department 1978-1980

Member, Phi Sigma Phi Scholastic Honor Society 1978

Old Dominion University Outstanding Foreign Language Student Award 1980

Graduated Magna Cum Laude, Old Dominion University Undergraduate & Graduate Degree

William & Mary Law School Regional Competition Representative in Client Counseling 1983

William & Mary Law School Regional Competition Representative in Trial Advocacy 1984
Admissions
All Courts in Virginia, 1985
FRATERNITIES/SORORITIES
PROFESSIONAL ASSOCIATIONS & MEMBERSHIPS
Virginia State Bar Association, Member

Virginia Beach Bar Association, Member

Virginia Beach CLASS Program (Counsel Advocating Spousal Safety) Juvenile and Domestic Relations District Court, Pro Bono Attorney

Virginia Beach Bar Association, Member, Mentor Committee

Hampton Roads Alliance Against Sex Trafficking, Member

Samaritan House, Former Board Member

Virginia Beach Bar Association Seatack Elementary School Mentoring Program, Former Member

YWCA, Former Board Member

Virginia Beach Chamber of Commerce, Former Member, Sister Cities Project Committee

Hispanic-American Society of Tidewater, Former Officer and Board Member

Multicultural Alliance of Tidewater, Former Member

Tidewater Legal Aid Society Pro Bono Panel, Former Member Attorney

Tidewater Legal Aid Society, Former Board Member

Virginia Beach Bar Association, Former Member, Domestic Relations District Court Liaison Committee
---
PAST EMPLOYMENT
Psychology Dept., Old Dominion University, Norfolk, VA, Research Assistant 1977-1978

Psychology Dept., Old Dominion University, Norfolk, VA, Teaching Assistant 1978-1980

Tidewater Legal Aid Society, Norfolk, Virginia Legal Extern 1983

Virginia Beach Commonwealth's Attorney's Office, Legal Extern 1983

Public Defender Office's, City of Virginia Beach Assistant Public Defender 1984

Part-time, Free Lance Translator 1979-1984

Phillips & Planas, General Law Practice 1985-1990

Rita Ros-Planas, Esquire, PC, General Law Practice 1990 to 2015

Fuller, Hadeed & Ros-Planas, P.L.L.C., General Law Practice 2015 to 2018

Rita Ros-Planas, Esquire, P.L.L.C., General Law Practice 2018 – Present